Rattlesnake Roundup - Sweetwater, TX
For over 50 years this small west Texas town has hosted the Sweetwater Rattlesnake Roundup. An estimated 30,000 spectators come through the doors of the Nolan County Coliseum over three days to wander amongst the 5,000 pounds of slithering snakes.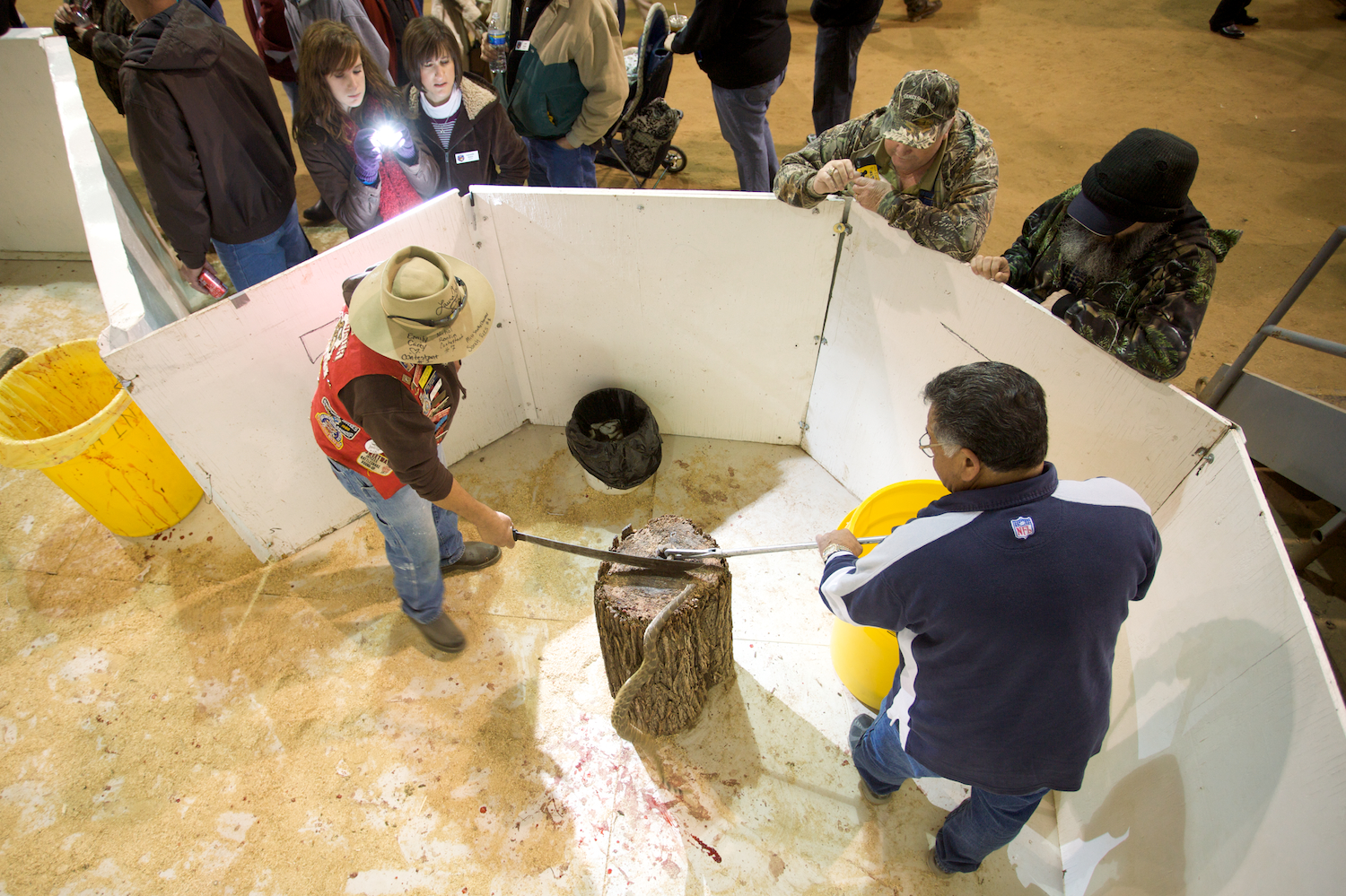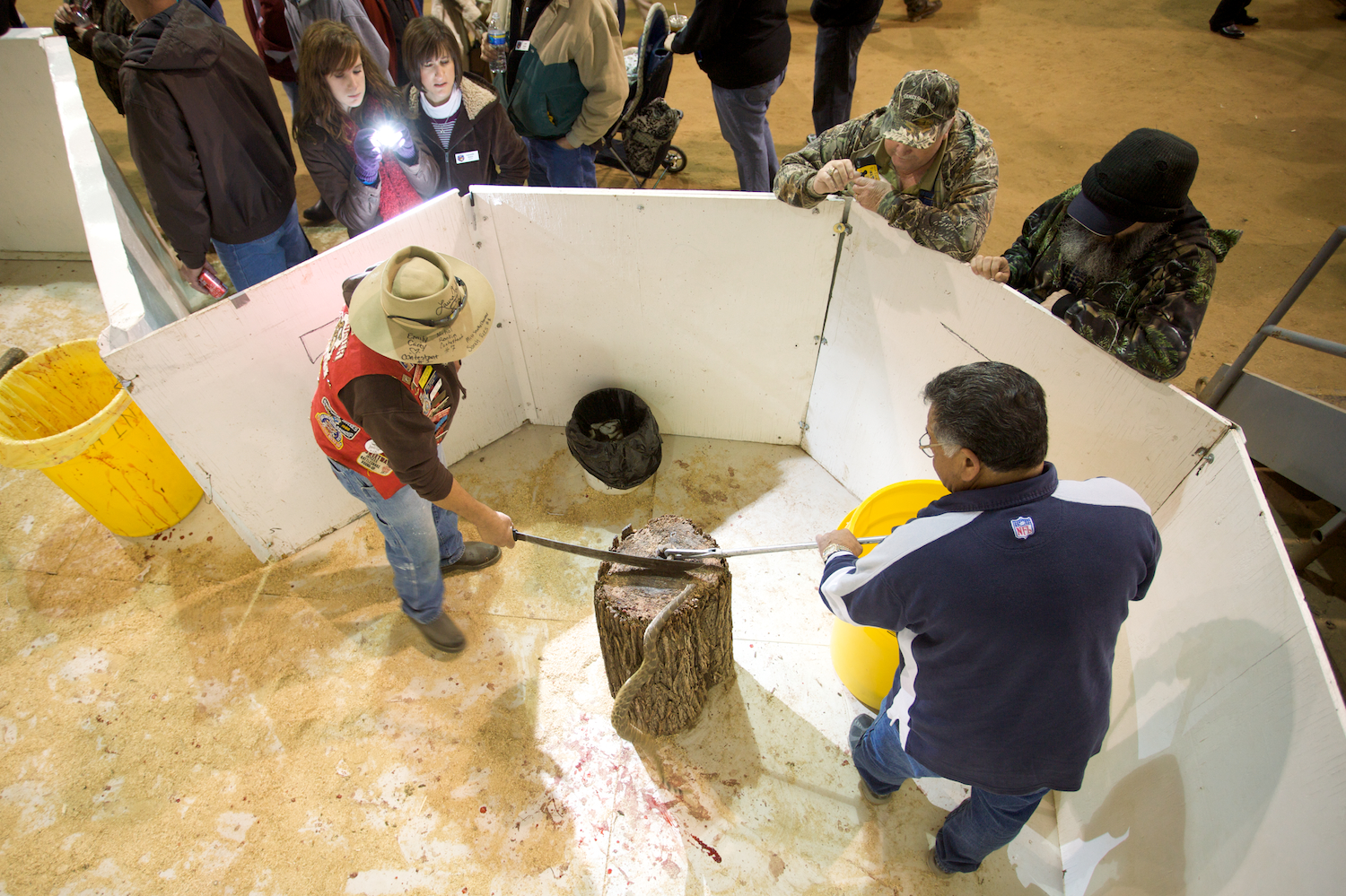 Spectators at the Roundup can wander around a weigh-in pit, a milking pit, a demonstration/safety awareness pit, and of course, the skinning pit. This is, more or less, the fateful final course of events of any rattlesnake that ends up near the coliseum. Then they become a pair of boots, a sweet guitar strap, a pair of dice, or a tasty snack on a stick. But the "hunters" who bring in these venomous reptiles aren't just doing it to help control the local population. They're making $5/pound and on Saturday afternoon one leading team had brought in $6,500 worth of rattlers. With our eyes, ears, and cameras we plunged into this fascinating world of 'living with rattlesnakes.'
Our time in Sweetwater would have been incomplete if we had not gone on a real rattlesnake hunt. On Sunday, Mr. Riley Sawyers gave us a first class hunting experience. With a few other local members of the Jaycees who organize the Roundup, Riley led us to an exposed hill side that had numerous promising snake dens. We watched as the team of Jaycees pumped gasoline fumes into a few different potential holes. Sometimes the snakes will come out quickly and most often they're pretty fired up. In the end, we caught four good-sized snakes. It's safe to say we got our fill of rattlesnakes and learned a thing or two about how to handles ourselves if we should ever encounter one again in the wild.