Polar Plunge - Dartmouth University, Hanover, New Hampshire
Winter Carnival takes place each year at Dartmouth College on a weekend in February and include such events as ski competitions; a polar bear swim; a cappella and jazz concerts; a human dogsled race; a drag ball; and a showing of the 1939 motion picture comedy, "Winter Carnival".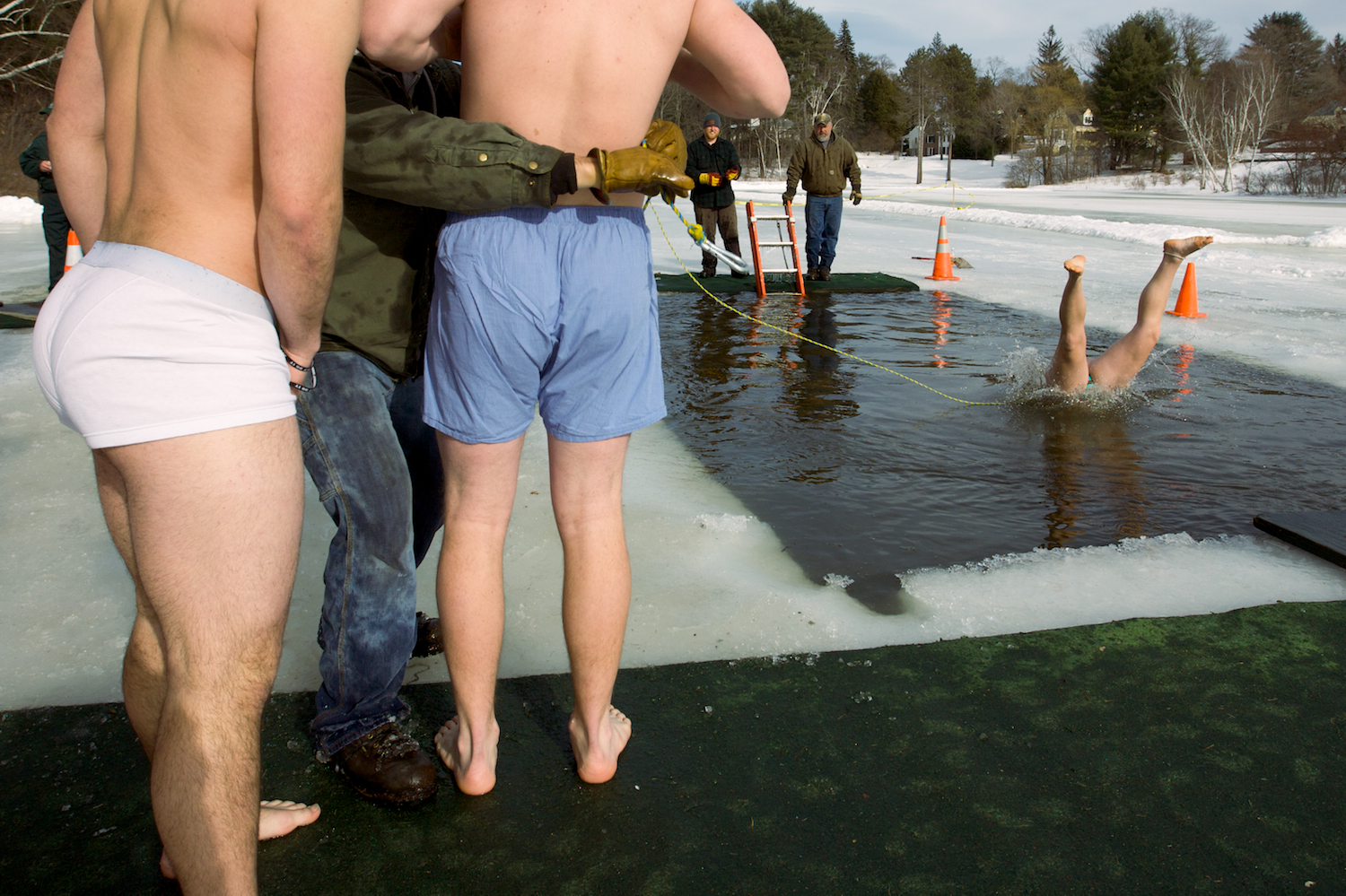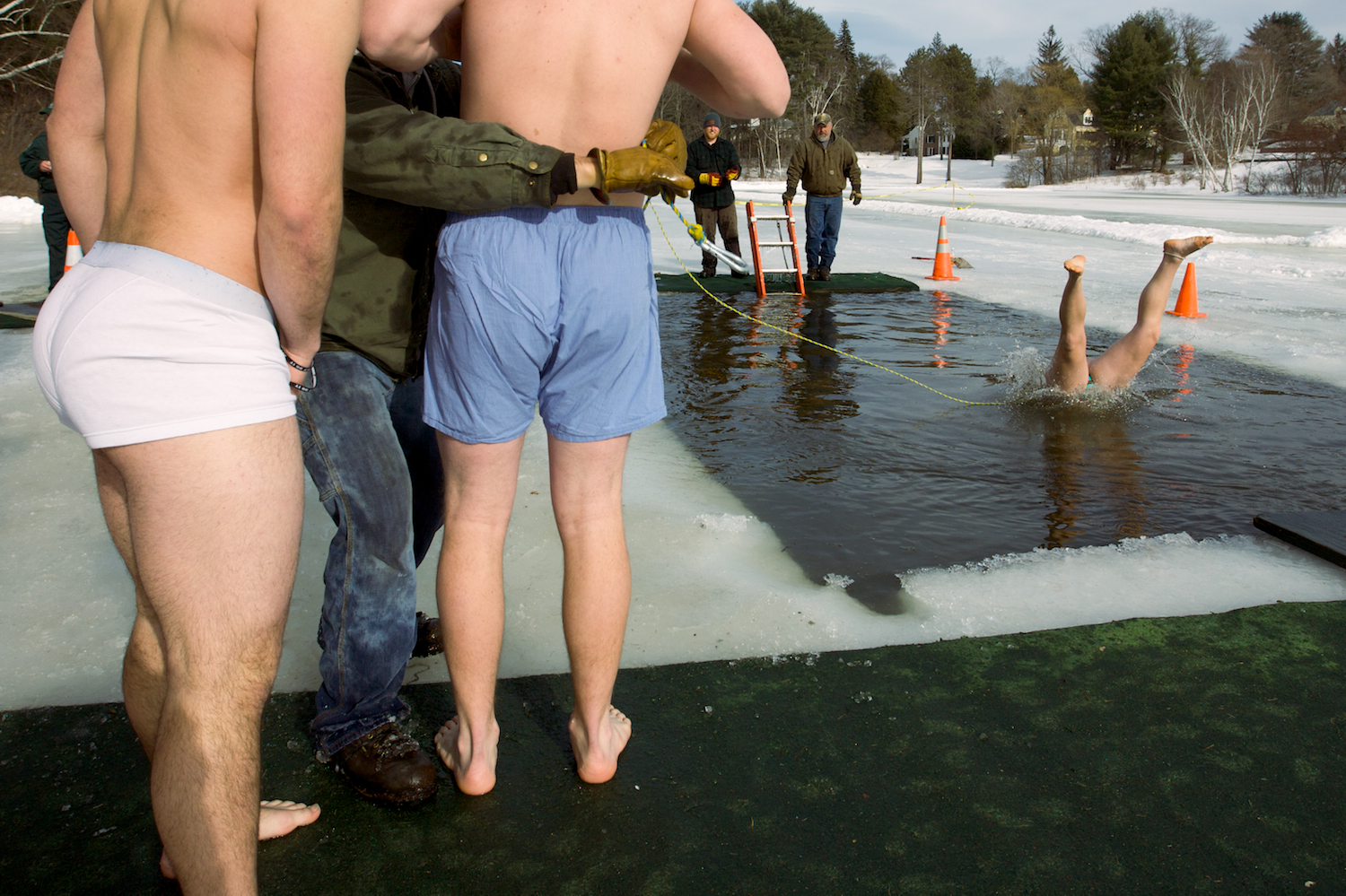 For over two hours, Dartmouth students shed their winter clothes on the ice of Occam Pond, revealing skimpy bathing suits, and one-by-one leaped into the frigid water. It was akin to watching lemmings walk single file off the edge of a cliff. Smiles and screams of excitement on dry-land quickly subsided when bodies went into the sobering emotions of survival mode. The things we do for a quick thrill! And the things we'll endure for a good photo. Even with completely frozen hands, we persevered to make some nice frames.