Fasnacht - Helvetia, West Virginia
The mission of AFP is to find pockets of America that are off the well-worn path and to discover fascinating unique rituals and celebrations. Helvetia, a small Swiss village in the mountains of West Virginia, hosts Fasnacht, a pre-lenten burning of Old Man Winter, on the Saturday before Ash Wednesday. The festival, which has roots in the Swiss Winterfest, is exactly the type of celebration the AFP searches for.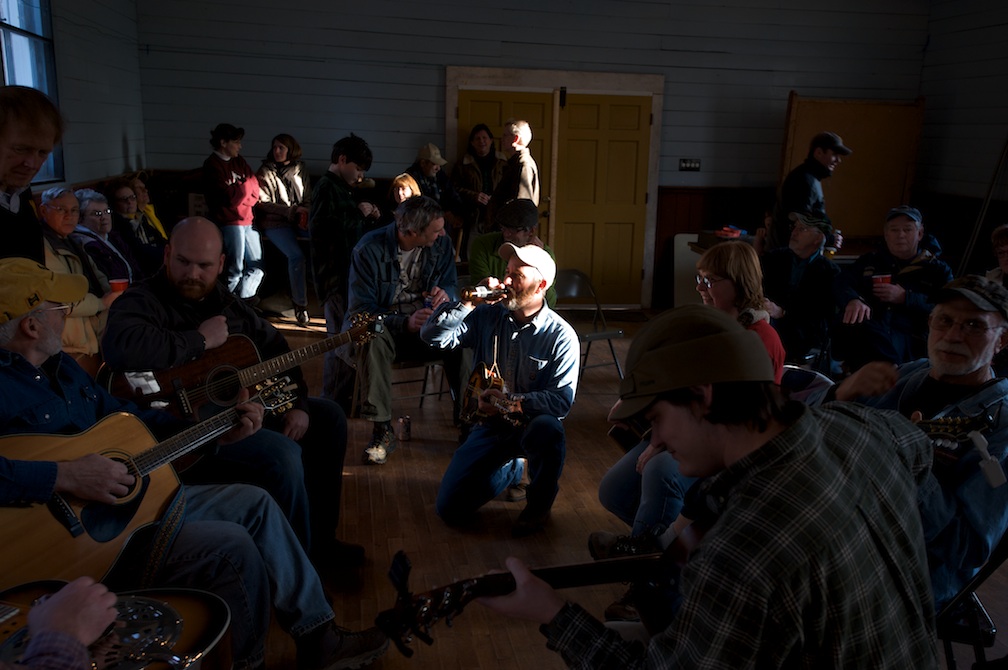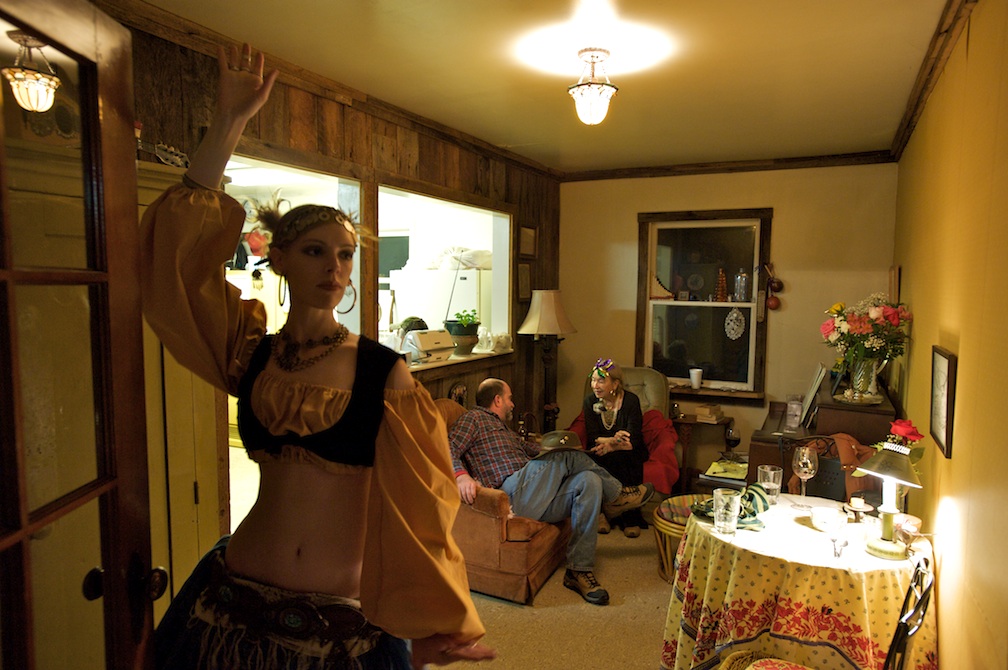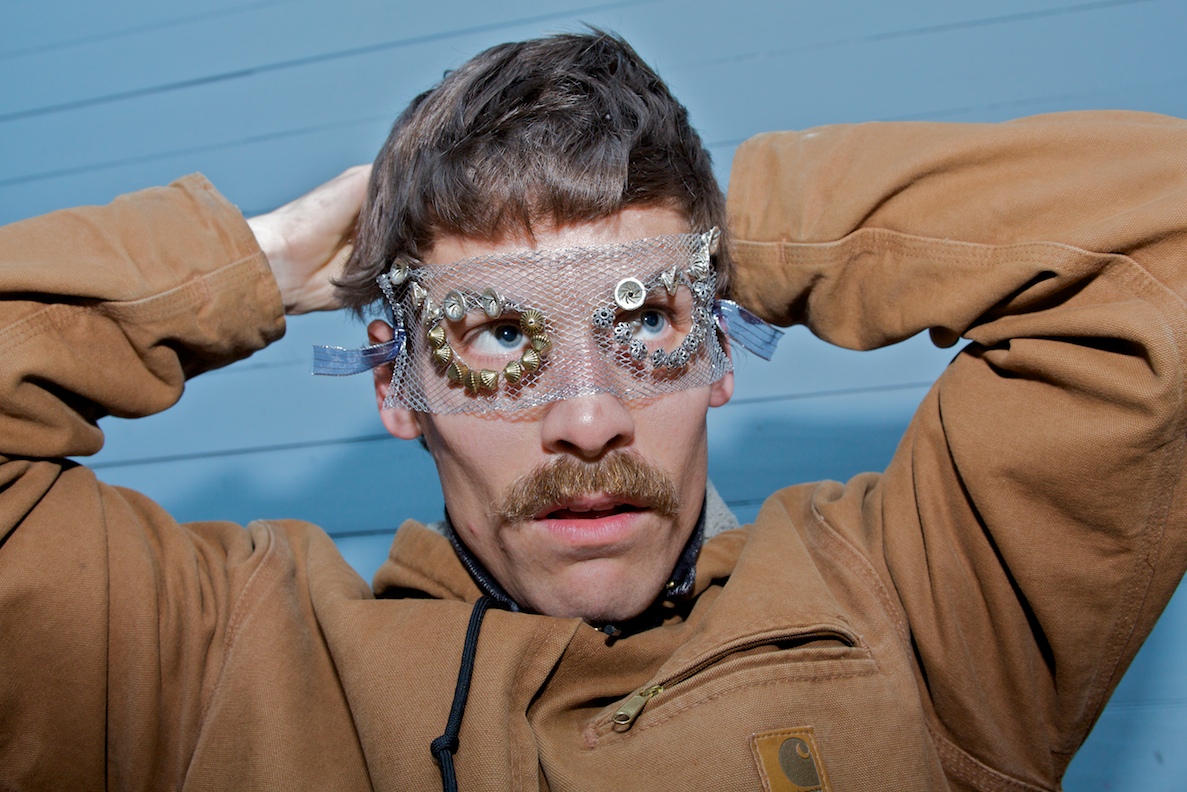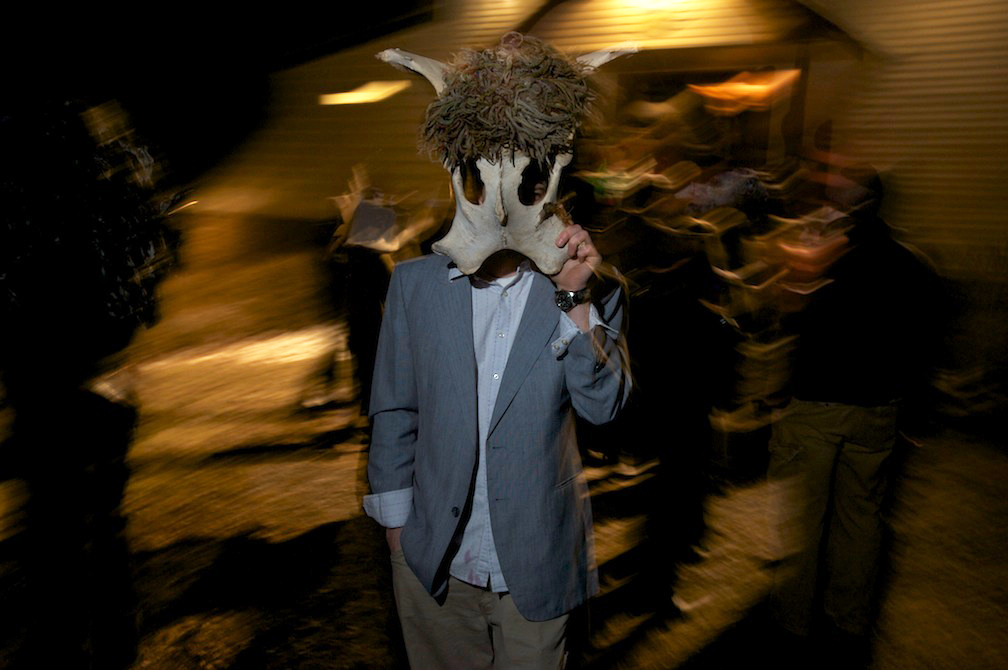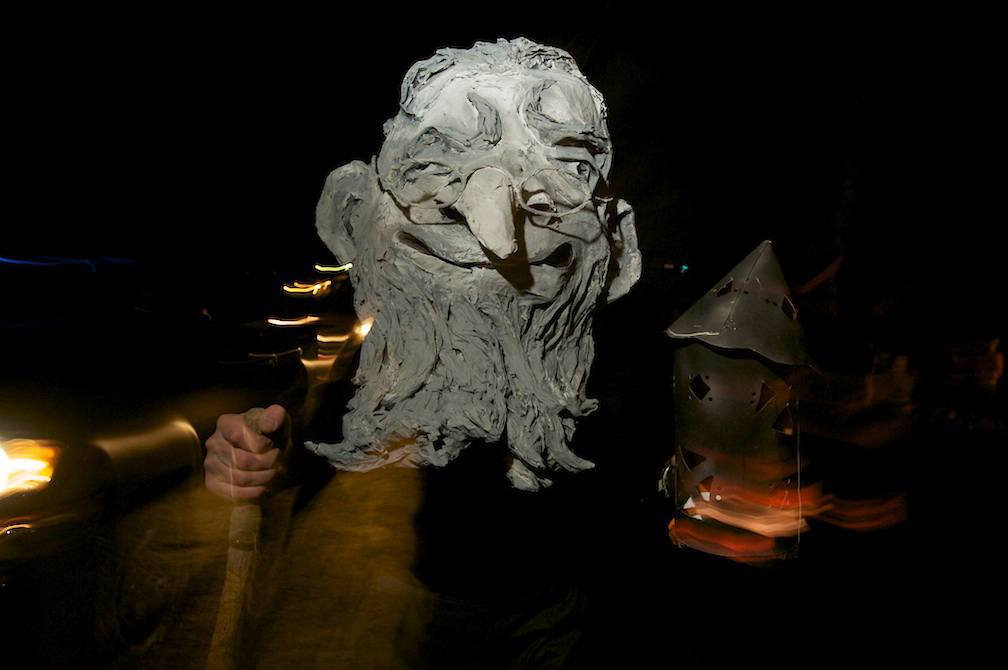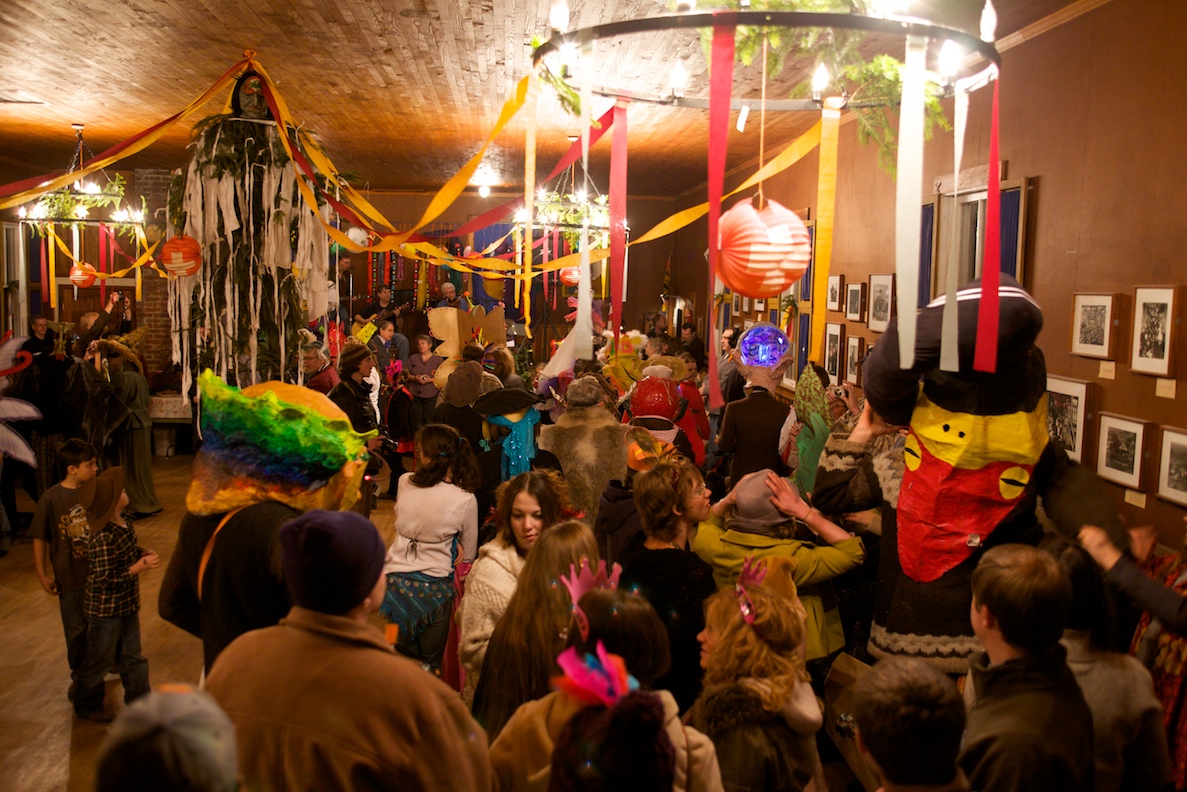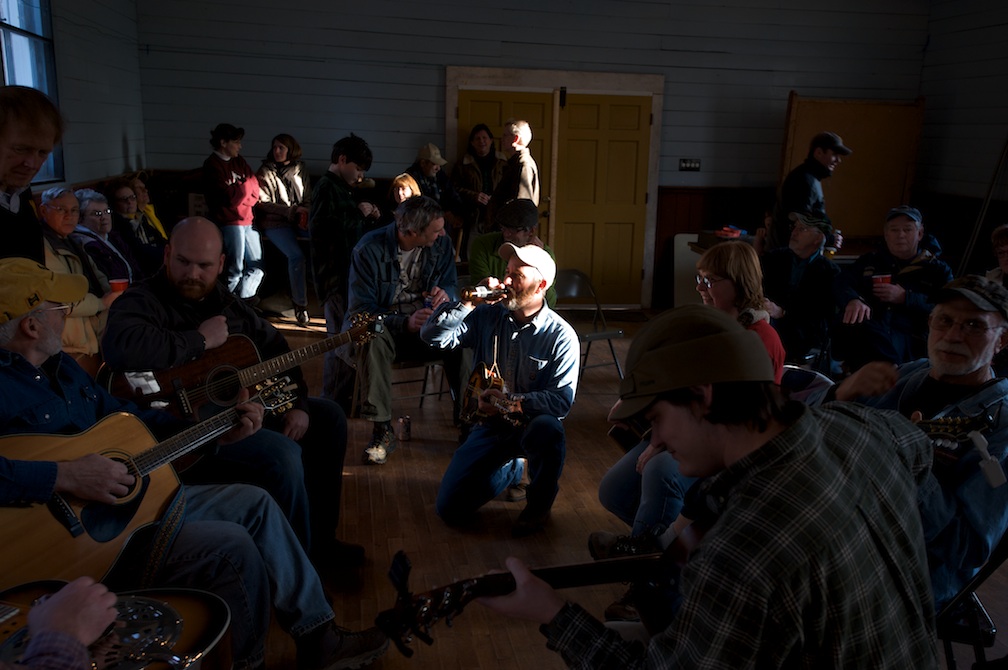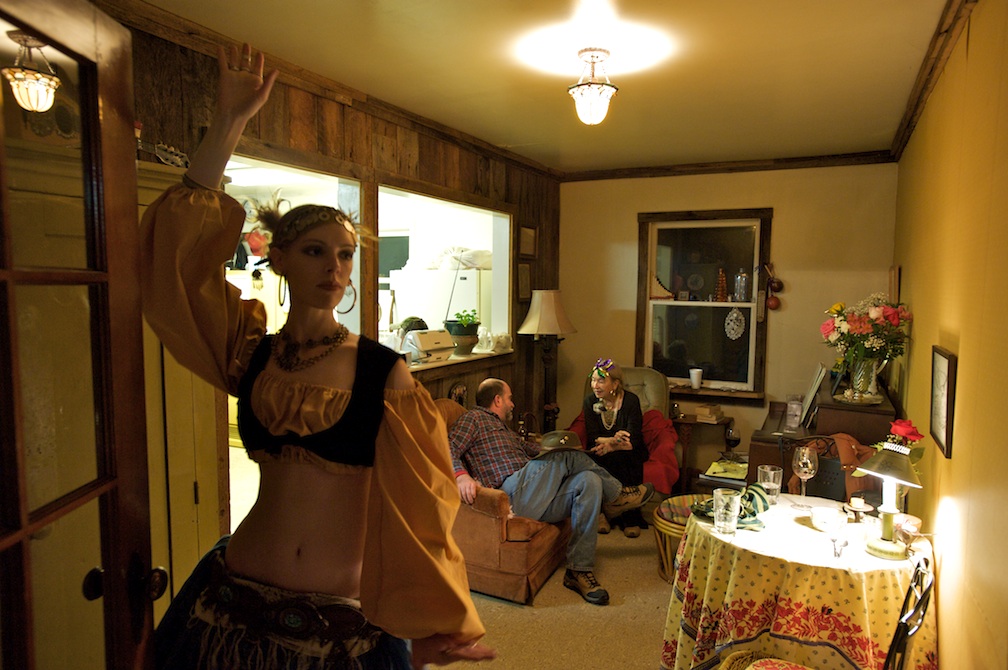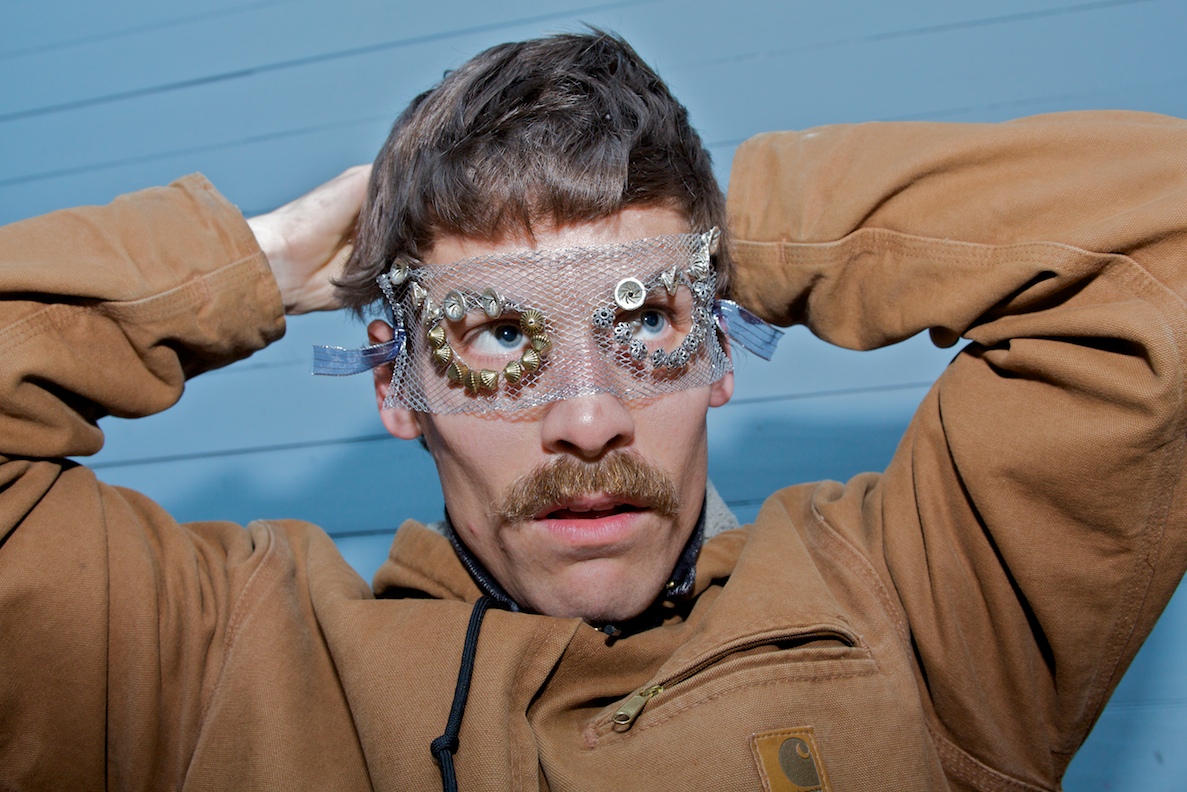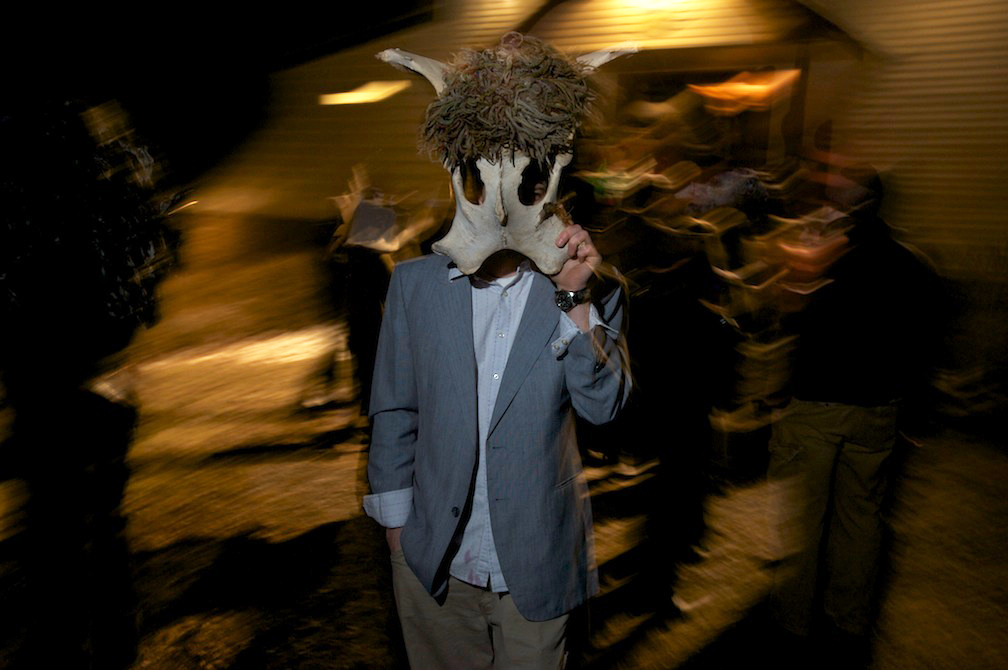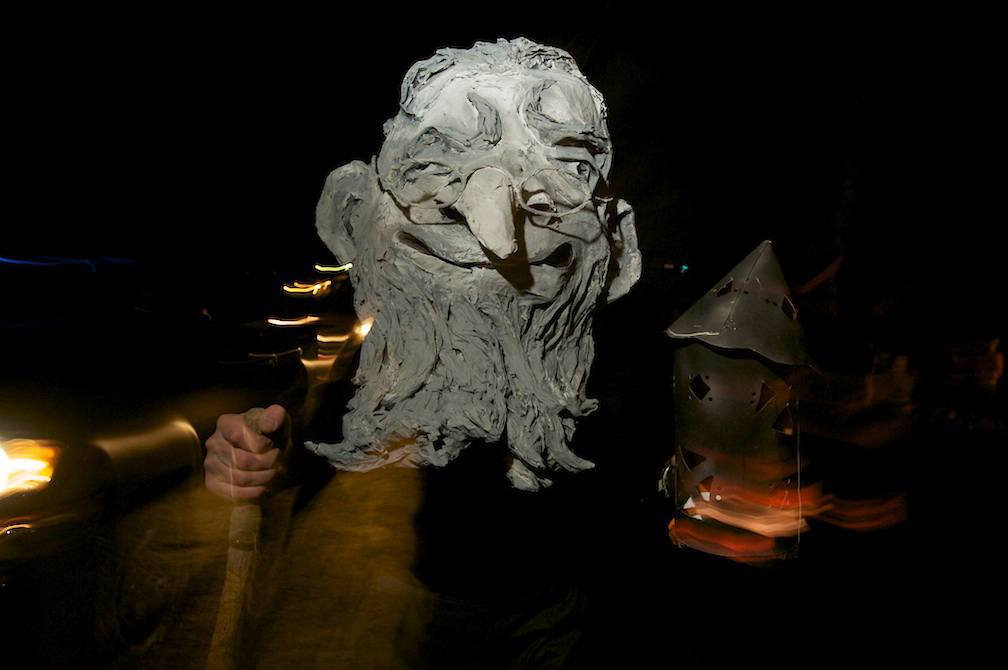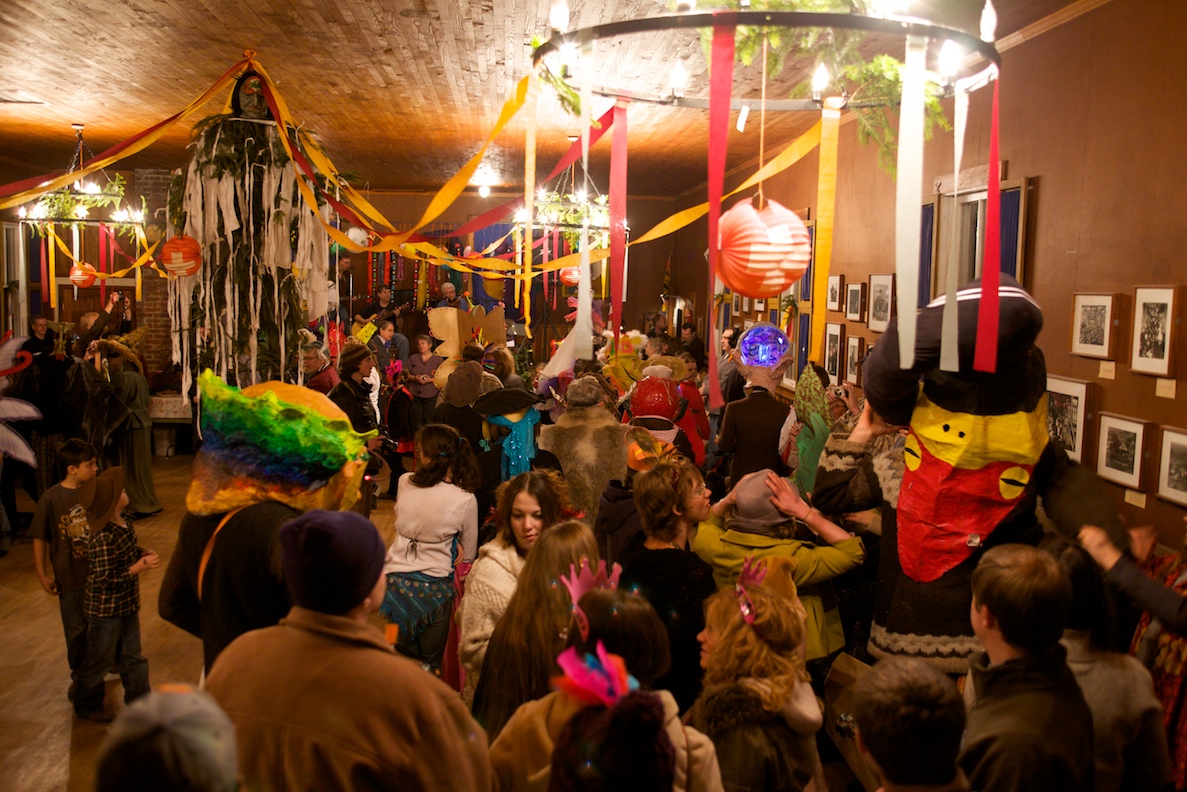 There's no official start time to Fasnacht. And it's never very clear how many people are going to show up. The town's population can increase from 65 (yes it's that tiny) to 150 on the night of the holiday. We heard about the belly dancers and the infamous fare over at the Hutte Restaurant so we begged for a table and received a food experience we will never forget. The restaurant, founded by Ms. Eleanor Mailloux who ran it until her death in 2011, offered homemade Swiss-German inspired fare: spiced sausage, onion pie, chicken that melted off the bone, spiced beets, peach cobbler with nutmeg … it was endless and delicious.
Fully sated, it was just about time for the parade to begin. We began at the Star Band Hall and walked no more than 200 yards to the community hall where Old Man Winter was hanging from the ceiling, ready to be burned in effigy at midnight. Most paraders wore masks and costumes intended to scare, intimidate, and run Mr. Winter out of town. Once inside the hall, everyone joined hands to circle around the room and then the square dance began in full order for the next three hours.
When the bell tolled, Old Man Winter was cut from his perch and dragged outside. He was met by a roaring bonfire and a raging crowd that wanted nothing more than to see him turn to ash. It was the official mark of the end of winter. But it certainly didn't mark the end the night. The festivities shifted down the street, where musicians and belly dancers entertained the late-night revelers. That night in Helvetia, Old ManWinter still had some life in him as thick flurries fell from the sky and we woke up to a fresh blanket of snow 7 inches deep.