Angola Prison Rodeo - Angola, Louisiana
Angola Prison, notorious for once being the most violent prison in the U.S., is now home to a famous prison rodeo and hobby-craft sale. Held in April and October, the rodeo and sale provide a way for low and medium security inmates to get a break from their regular schedule and possibly earn some extra cash. The privilege to participate in these events has produced an incredible record of good behavior amongst the inmates, 78% of whom have life sentences. This 18,000 acre prison now has one of the best records in the U.S. prison system, due in part to these bi-annual events.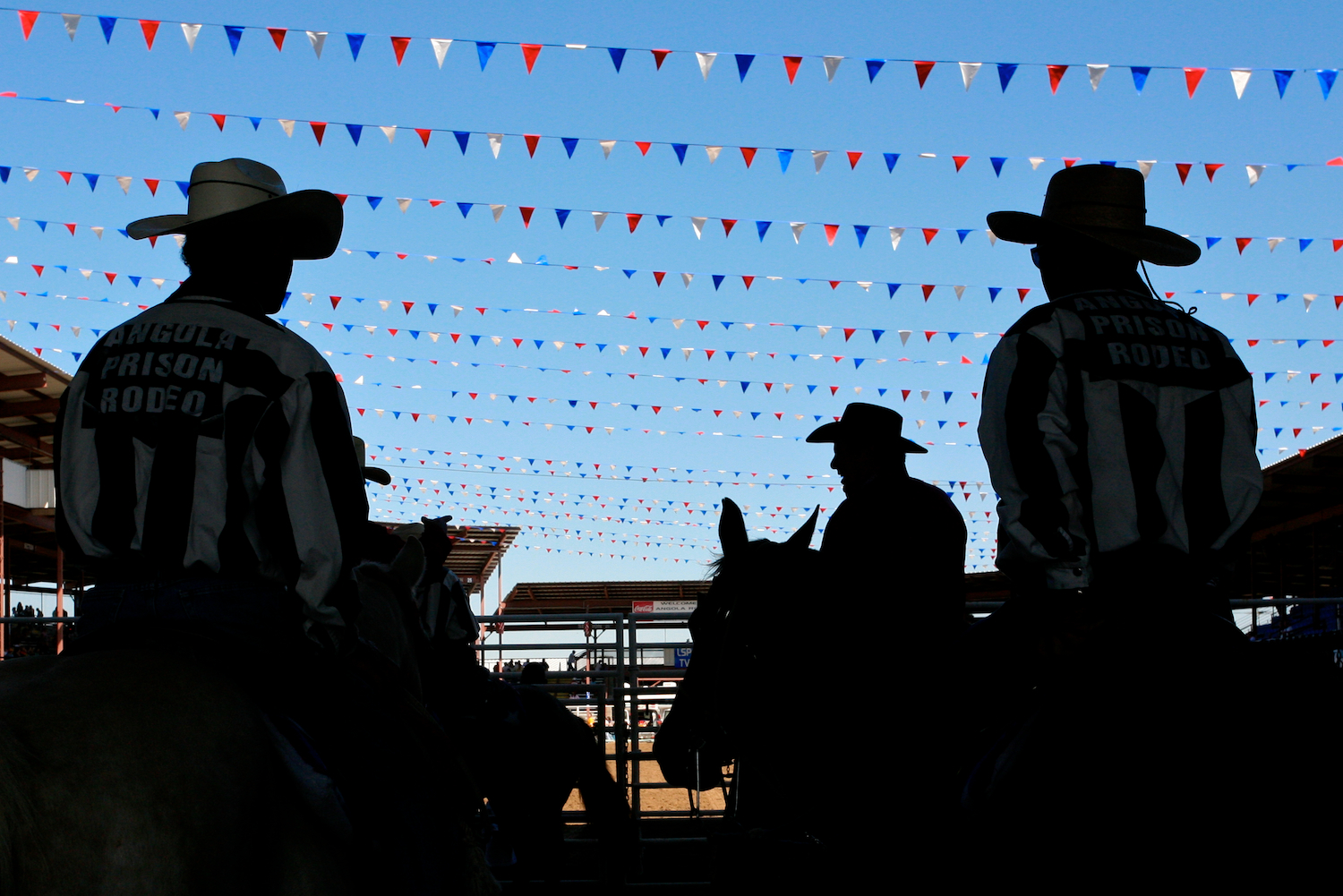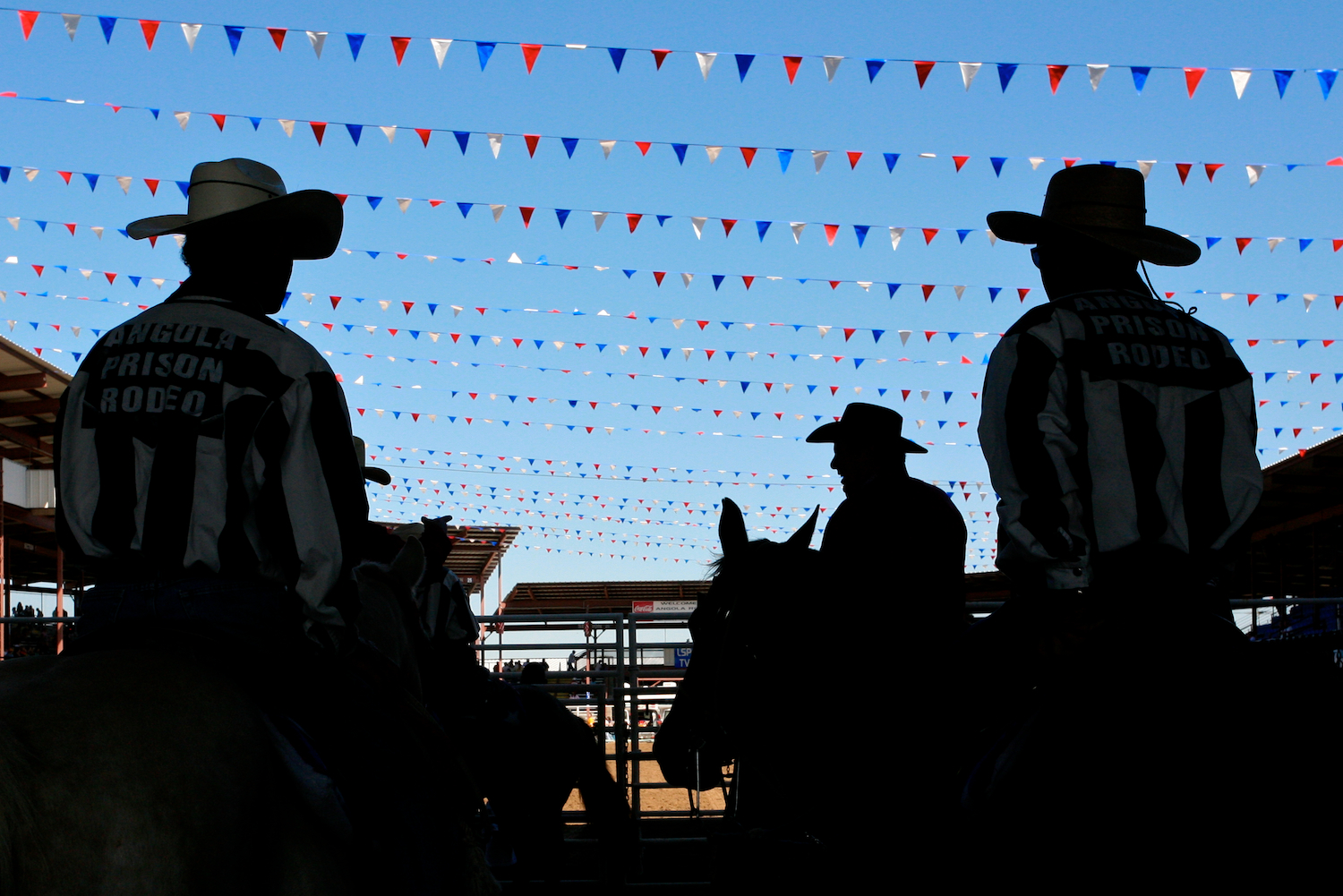 The hobby-craft sale takes place outside the rodeo arena and is so popular that people buy tickets just to shop at this event. The goods ranged from furniture, to jewelry, to nick-knacks, and art. The man pictured above was selling his jewelry as his wife sat beside him. Angola prison allows these rare kind of privileges to many of the low-security inmates, which has in effect has set an example for a new form of prison management in the U.S. It made it challenging for me to determine if a gentleman was an inmate or a customer.
Nearly 4,000 people pack into a sunny arena for the prison rodeo after filling their bellies on fried fair food. The participating inmates are sectioned to the side of the bleachers to wait for the rodeo to begin. This was the last of four rodeos, the inmates had been competing all along, and today decides some of the big-money winners. None of the inmates are trained bull riders, nor do they get to practice before the event. It makes for an exciting rodeo, but is extremely dangerous, and in my opinion, possibly suicidal. I think these inmates were so desperate to win money, or more willing to risk their lives, that they took some serious chances. Above, a bull charges through a group of inmates during the 'poker table' event, in which the last person to move from their seat wins. It allowed for serious bull-to-human collisions!